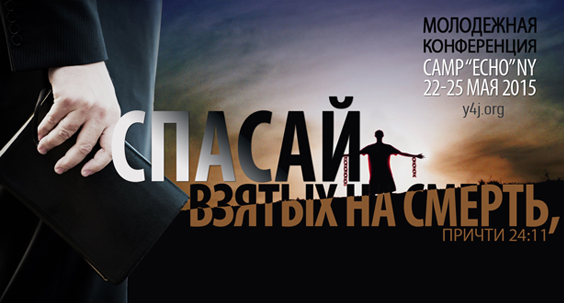 Дорогие друзья, приглашаем Вас на 21-ю майскую конференцию, которая будет проходить на базе camp Echo с 22-24 Мая.
Тема конференции: "Спасай взятых на смерть" Пр 24,11
***
Те, кто едут на конференцию, но по разным причинам сейчас не может оплатить за регистрацию, пожалуйста, напишете на E-mail viy2@msn.com на чем вы приедите. Нам уже сейчас надо знать, что вы приезжаете в кемп. Спасибо большое!
***
Сводные хора по регионам:
North west: Syracuse, Binghamton, Rochester, Erie, and Cleveland. (Служение – Пятница вечер)
Mid west: Philadelphia, State College and Wilkes Barry
North East: New Hampshire, Maine and Greenfield.
South and East: Virginia, Charlotte and Springfield (Служение – Воскресение)
Стоимость регистрации в этом году 45$.
Более подробная информация о конференции, участниках и регистрации в прикрепленных файлах.
***
Адрес:  210 Echo Rd, Bloomingburg, NY 12721 Больше информации будет позже!